Why am I in DuoLife ?
It brings stability to 3 most important areas of my life, such as: HEALTH, DEVELOPMENT and FINANCE.
My personal message
My name is Anna Kabotová.

I welcome you to the registration page of DuoLife Club.

By registering to DuoLife Club you become part of a unique community that in its life is guided by the most valuable qualities, which are INTEGRITY, WORK ETHICS, RELIABILITY, PARTNERSHIP, RELATIONSHIP AND INTEGRATION.

DuoLife Club allows its members to personal and business development, and also allows them to take care of what is most important- HEALTH of theirs and their loved ones

In case of any doubts I will be happy to help and answer any questions related to DuoLife Club.

I wish you that from today, your every day was special...
My favorite products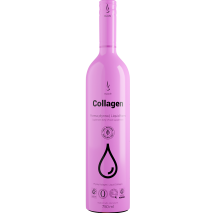 DuoLife Collagen
enriched with antioxidants helps to keep the skin firm and supple, protecting it against premature ageing and improving the health of your hair and nails. Natural Collagen ensures normal functioning of articular cartilage and bones.
The IMMUNITY Set DuoLife is a perfectly selected composition of products supporting the functioning of the body and it is adapted to the circadian rhythm. • with information about the general indication • the recommended method of consumption • with the recommended supplementation time • with dietary recommendations and a 7-day diet
Starting from 16.11.2021, there will be a special offer on Lazizal Advanced Face Lift Set, a unique combination of three products providing comprehensive anti-aging care (cream, serum, capsules). When buying any Lazizal Advanced Face Lift Set, you will only pay 50% of the standard price.